See the world through the lens of a camera
Learn photography in amazing locations around the world
The grass IS greener on the other side
What is your dream destination?
Maybe there will be a workshop there.
When we visit different places around the world, we look upon them with the wonder and fascination of a child discovering something new. New places are far more intriguing than our home patch. We may only see this beauty once in our life, so we study it more intensely. This attention to detail is the very thing that will help make us a better photographer.
Great photos take a special eye
A workshop will help you develop it.
Each of us has our own unique way of seeing things. However, it needs fostering. The art of making beautiful compositions and learning about light can never be done in the classroom. Getting outside and taking photos helps us develop our eye for beautiful compositions. Then we can learn how to turn them into great photos, with the help of a dedicated photography tutor.
Stunning worldwide locations
IMAGINE:
Standing in front of a beautiful glacial lake backed by the soaring peaks of the Alps. Watching huge waves crashing against the soaring sea stacks of the Oregon coast. Learning wildlife photography in Africa. Photographing bears in Europe or North America. Shooting the jaw-dropping beauty of the Northern Lights in Norway.
Why go on a workshop abroad?
Well, not only do you get to see and photograph stunning locations but you also get a professional photographer alongside to guide you all the way. A workshop guide and instructor knows the best places, the best time and the best way to capture it. Imagine how much time you will save not having to do lots of planning and research. Devote all your time to learning and capturing beautiful images.
The world is full of great photography subjects.
Choose a workshop anywhere in the world
Here are some ideas from our directory
Italy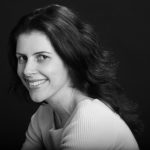 With its soft undulating landscapes and ancient medieval hill top villages, Tuscany is a landscape photographers dream.
Read More »
Slovenia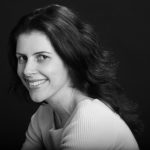 With it's dramatic mountain scenery, fairy-tale lakes, turquoise rivers and breathtaking waterfalls, Slovenia offers an unforgettable experience for the landscape photographer.
Read More »
Wales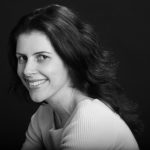 Learn how to effectively capture the movement of water as we explore the delightful tumbling falls of the Vale of Neath among glorious autumn colours.
Read More »
South America
Join Photo Tours & Expeditions for the adventure of a lifetime. This fabulous photo tour takes you through some of the best and most amazing landscapes of Patagonia in South America.
Read More »
Slovenia
The island church on the lake, sitting proudly in the middle of this immense body of water, is one of its two most distinctive features. Add to that a medieval castle perched high on a cliff standing guard over the lake, and the beautiful karavanke alps forming a picture-perfect backdrop, and you have a photographic scene to die for.
Read More »
England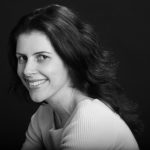 A two day landscape photography workshop in Exmoor taking in Tarr Steps, Lynmouth, Valley of the Rocks, Robbers Bridge, Bossington village, Porlock Weir, Allerford and the heather covered moorland. We will cover camera settings, working with light, composition techniques, depth of field & focusing, exposure & the histogram, use of filters, and long exposures with water. This workshop is open to all except the complete beginner.
Read More »
WANT TO INCLUDE YOUR WORKSHOP?